JOURNEY CHURCH VILNIUS
LEADERSHIP TEAM
Luke & Tanya McKinley
Lead Pastors
Andrius & Matet Markevičius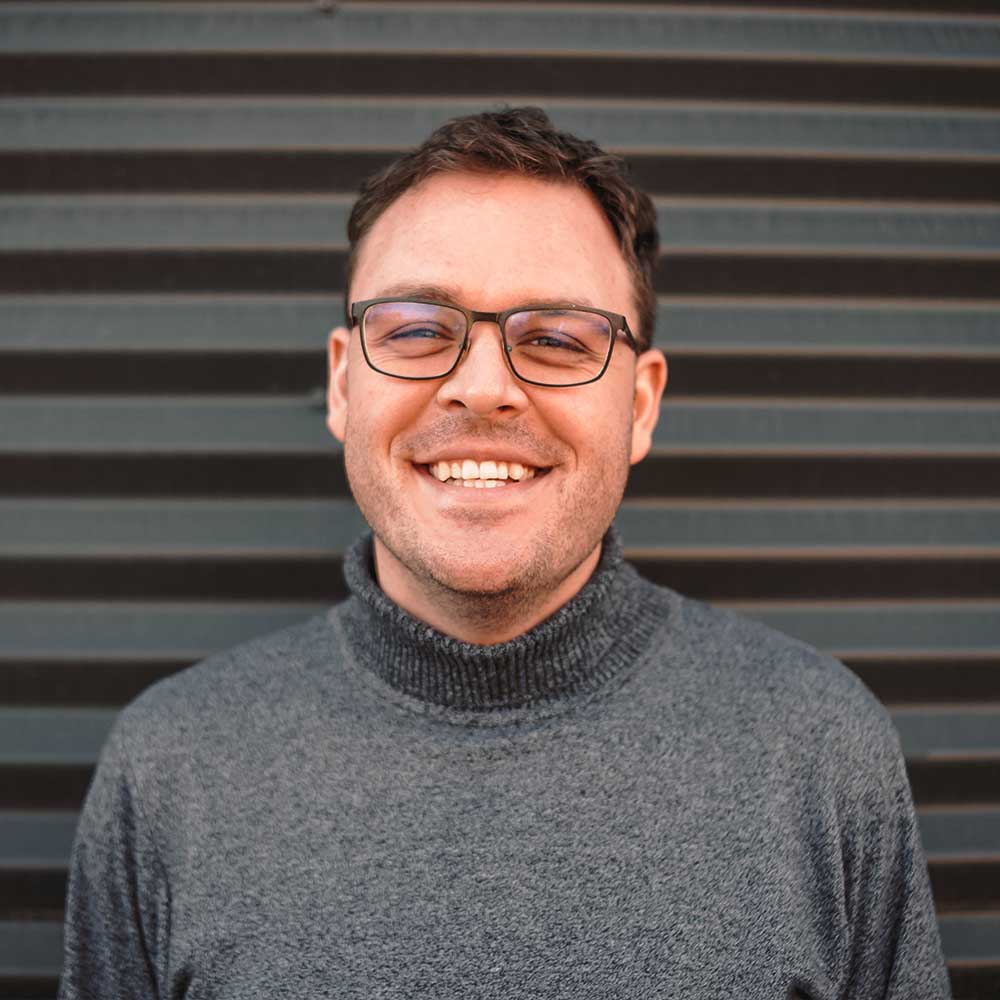 Hi, I'm Luke McKinley,
I am a Son, Brother, Father, Husband and lover of Jesus!
I grew up in a family of 4 boys (I'm the youngest) and we Love Cars!
My parents were always such strong supporters of us boys and welcomed us to pursue the calling of God on our lives and the passions and talents that He placed in us.
This being said it was natural to say yes to God's call at the age of 9 at Bible camp in MN.
God spoke and said just one word "Pastor". I said "OK". Then went back to my seat.
From that moment it has been such a wild ride from learning how to connect with God, memorizing scripture, having to say no to sin and even some relationships over the years, learning what it means to be a pastor and now being a pastor in a foreign context. God has not let me down on supplying one of the most amazing adventures that I could have ever have embarked on..
The love of my life, Tanya, and I have been married since 2002 and have three amazing kids!
It has been such a joy to be father to our 3 beautiful children Morgan, Isabelle and Ethan. They are so special and a blessing.
What a great honor it is to serve as lead pastors here at Journey Church in Vilnius. We love doing this because we get to be a part of the disciple making process in peoples live. To see someone come alive in what God has purposed them to do and what they are made for is so exciting.
We are looking forward to what God does in the future here in Lithuania!
My favorites:
Past time going to the junkyard (for cars) and imagining what could be from the scrap cars.
Running – I love to run and also run marathons
Go Karting
A random fact: I was a school principal for 6 months.
Hi! My name is Tanya. I grew up in Minnesota, USA. My first encounter with Jesus was at the age of 15 when I experienced the life changing hope of His love! The local church community taught me the importance of really growing in my relationship with Jesus through worship, prayer, bible reading and reaching out to others.
I am an ordained pastor with the Assemblies of God and love seeing people grow in their faith and knowledge of Jesus. I've served in many different roles in the church over the 20 years I've been in ministry – children's ministry, worship team, youth, women, small groups and preaching.
Luke and I got married in 2002 and we have 3 amazing kids; Morgan, Isabelle and Ethan. Being wife and mom is a complete dream come true! We've always prayed "God we'll go where you want us to go and do what you want us to do." This has lead to many different adventures! We've served churches in Minnesota, Tallinn, Estonia and now here in Vilnius. Our family moved here in the fall of 2017 to plant Journey Church Vilnius. We love this city and the people of Lithuania and look forward to the years ahead with great expectation and hope!
A few things I enjoy – reading, playing board or card games, traveling, baking, riding my bike and all things purple 🙂
These verses from Isaiah 55:8-9 have been my verses from the beginning of my relationship with Jesus -"For my thoughts are not your thoughts, neither are your ways my ways, declares the Lord. For as the heavens are higher than the earth, so are my ways higher than your ways and my thoughts than your thoughts."
I have been married to my wife Dawn for 17 years now. I have 4 kids (2 boys and 2 girls). I like working on old cars and taking long walks (preferably in the mountains or somewhere out in nature). I enjoy doing construction work (framing, plumbing, HVAC, drywall, and roofing). I really enjoy many types of action/suspense films.
I worked in the greater Washington D.C. area in America as an engineer for 19 years. My family and I moved to Vilnius in the fall of 2019 and plan to be here until the fall of 2021.
I am currently working on the church planting team with Journey Church Vilnius in whatever role is needed. I currently work with the sound system and equipment as well as help repair any equipment such as HVAC/plumbing/air in the building. Also, just finding ways to make things better as I see areas for improvement.
I think Psalm 27:4 would be a guiding verse for my life. It really speaks to me and reminds me that we should always seek to be in God's presence at all times. I think this was David's heart here that he would always be walking with God every day.
Hi, my name is Dawn. I am from the state of West Virginia in America. I was adopted into a pastor's family and grew up, from the age of 8 ,in a Christian home, serving in the church. I enjoy reading Christian romance novels and watching romantic comedy films. My favorite movie is The Wedding Planner. I love spending time with friends and family and having a good laugh. God began speaking into my life as a teenager. He gave me Jeremiah 29:11 as my life verse- "For I know the plans I have for you," declares the Lord, "plans to prosper you and not to harm you, plans to give you hope and a future." I knew God wanted me to be involved in missions, but I wasn't sure how or where. Then He called our family to Lithuania. We have been here a little over a year working with this team at Journey Church Vilnius. Most of my time is spent learning the language, but you can also find me behind the cafė counter serving tea, coffee, and snacks and occasionally in the nursery. I love helping people feel welcome and I adore working with children. My husband and I feel God leading us to reach the smaller towns/villages of Lithuania. We love this beautiful country and can't wait to see God's plan for us here in Lithuania unfold.
Hey there! My name is Andrius. I grew up in a home where words like "Jesus" or "church" had never been spoken, but at the age of 17, I experienced the life-changing power of God's love. Since then my only desire has been to introduce as many people as possible to Jesus. I had the joy of serving as a missionary for 18 years in Germany, Malta and the Philippines. At the church you will probably see me translating Sunday messages or leading a life group. I am passionate about training people and helping them reach their potential.
The Bible verse that turned my life upside down is Matthew 11:28 "Come to me, all you who are weary and burdened, and I will give you rest."
Since our return to Lithuania in 2011, Matet and I have started several businesses and enjoy developing websites. In my spare time, I enjoy reading or spending time with my family. We are raising two crazy teenagers, Amber and Nigel.
Hi! My name is Matet and I am from Manila, Philippines. I started going to church when I was a kid. I love being part of the worship ministry and have served churches around Manila and other areas of the country alongside a team, by teaching them worship leading and songwriting.
I met Andrius in the Philippines and got married in 2000 and after a while we moved to Lithuania with our two kids. I work as a web and graphic designer, which I love. I also love photography and going out for a walk and enjoy the nature.
Isaiah 58:11 has always been my go-to verse in the Bible every time I'm met with difficulties. This was a promise God made to me when I was seeking to serve in full time ministry. Every time I struggle this is where God leads me back to remind me that I am not forgotten and that He is true to His word.
I serve at Journey Church leading worship, as well as in Social Media & Website Maintenance, Nursery and Hospitality.
Hi, my name is Daniel. I moved from South Africa to Lithuania during August 2019 in order to join a corporate company here in Vilnius as a statistical analyst. Shortly after arriving in Vilnius I joined the Journey family and started getting more involved. From a ministry perspective, I have a passion for serving and working with youth, students and young adults. I love connecting with people, serving on outreaches and helping where I can.
Some of my favourite things to do is to spend time in the nature, either hiking, doing some fitness activity or enjoying nature photography. Do like baking and cooking; my favourite food is most definitely Italian cuisine.
If I had to be an animal, I would like to be an eagle.This also relates to my favourite bible verse: Isaiah 40:31 – "But those who hope in the Lord will renew their strength. They will soar on wings like eagles; they will run and not grow weary, they will walk and not be faint."
I serve as a leader on the Journey Team as the Youth Leader and ???
Hello! My name is Rebekah. I am a missionary from the United States. I moved from Indiana to Vilnius in November of 2018 to help develop Journey Kids Vilnius. My passion is to see the next generation fall so deeply in love with Jesus that they will know Him for the rest of their lives. You will most likely find me leading Journey Kids on Sundays in our elementary auditorium.
One of my favorite verses is Proverbs 22:6, "Train up a child in the way he should go; even when he is old, he will not depart from it."
I am so blessed God has called me to my dream job. I love teaching and enjoy seeing Jesus become real to our "little ones." I also love traveling, so the fact that He has me serving in Lithuania is so special. I am very much an extrovert and love being with people. Message me anytime you need an excuse to enjoy a cup coffee with a friend!
Ryan and Jenny Elliff, and their 3 kids, are missionaries from the United States. Ryan loves to play disc golf, work on (or talk about) cars, play or watch sports, and play board games. Jenny loves making music, baking and cooking, working on crafty things and doing anything athletic. They are here in Vilnius, Lithuania to serve with university students in a ministry that focuses on discipleship. They have been serving with students since they were in university in Texas and love getting to invest in students around the world.